居酒屋 (Izakaya)
2009.06.03 Wednesday
中学からの友人達と
安くて美味しいカレーが食べられるインド風居酒屋へ。
I went to a kind of Izakaya with a Indian cuisine...
It is a izakaya (Japanese pub) you can have curry and also Japanese food
which I think is very rare...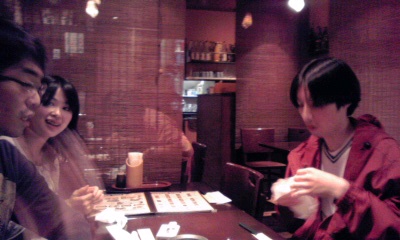 まったり。
Relaxing.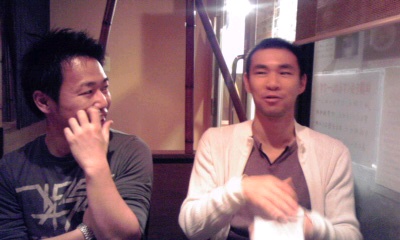 まったり。
Relaxing.
楽しい時間はまたあっという間に過ぎてしまいました。
I had a lot of fun with all these old friends of mine.
Time passes so quickly when I am with them.
スポンサーサイト
2018.06.25 Monday
- - -
sui | 2009/06/19 11:45 PM
いーなー。。。
行きたかったなー。。。

vodka | 2009/06/20 11:51 PM
今度みんなで会うときはもうチョット早い時間にしようかね。
次はいつになるかな〜。
この記事のトラックバックURL
http://brepanian.jugem.jp/trackback/69
trackback